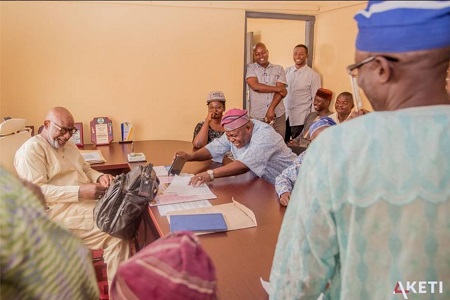 As the leadership of the All Progressives Congress faces crises at the state and national level over the controversial party primary election in Ondo State which produced Rotimi Akeredolu as the winner; the legal luminary has continued to make progress politically as party chieftains continue to pledge support to his camp.

A recent announced via Akeredolu's Facebook page stated one Olamide Oladiji aka 'Landmark' from Ondo East - a man with massive followership has pledged allegience to Akeredolu as he visited his office on a courtesy note with some supporters.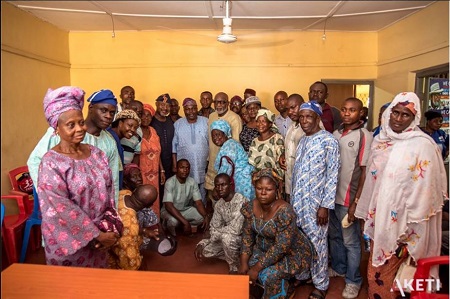 Akeredolu also used the juncture of the announcement to admit the crack in the leadership circle of the APC as his followers plead with him strongly to make peace with the APC political heavyweight, Asiwaju Bola Ahmed Tinubu who fell out with him after his anointed candidate, Segun Abraham lost out in the primary election.
Below is Akeredolu's post on Facebook, today - 6th of October at around 9am:
"We in the APC in Ondo State understand the need to put our house in order. We understand that the primaries caused expected divisions within the party but we are triumphing above all odds.
Pictured here is Olamide Oladiji aka Landmark from Ondo East who visited my office to pledge his support.