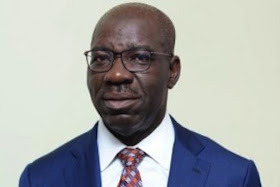 A landlord in Rivers State, Mr. Rotimi Sule, has ejected his tenant, Prophet Udeme Bassey, for predicting that Godwin Obaseki would win the Edo State governorship election.
Bassey told The Nation that he predicted that Obaseki would defeat Osagie Ize-Iyamu, on the social media. He said when the result was announced in favour of Obaseki, Sule evicted him and his family.
Bassey said: "I had a prophesy after prayers that Obaseki would win the election. I posted it on the social media because God instructed me to do so. The prophesy came to pass. Obaseki won the election because he obeyed God's instruction. While I was struggling to raise money to return to Rivers State after my stay at Obaseki's campaign office, my younger brother called me that my landlord had thrown out my belongings. Continue...

"I don't owe him. He said I should leave his house because I prophesied that Obaseki would win, on the social media. My landlord swore that he would not allow somebody who prayed for his downfall to live in his house."
Sule, who confirmed that he ejected Bassey, said: "I cannot keep somebody who wants my downfall in my house.
"Yes, I asked him to leave my house. He should go and live in Obaseki's house. Bassey cannot live in my house and be plotting my fall. Obaseki should give him accommodation."