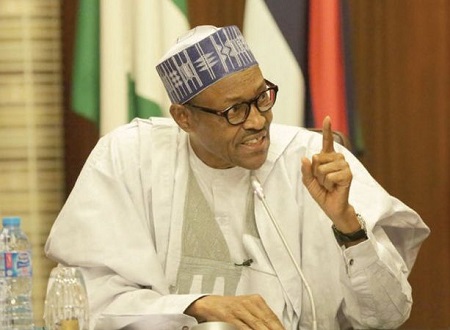 Following allegations of budget padding in the 2016 Budget, it has been revealed that President Muhammadu Buhari sacked 22 top officials out of the 184 civil servants that were disciplined over the matter.

The latest information was contained in Buhari's authorised biography, 'Muhammadu Buhari: The Challenges of Leadership in Nigeria', written by Prof. John Paden and presented to the public on Monday.

According to information provided by the biography, Buhari viewed the padding as an attempt to bring down his administration forcing him to come hard on those involved in the act.

The author wrote, "Buhari himself was frustrated by earlier padding of the budget by bureaucrats in some of the ministries.
"This was interpreted by the Buhari team as an attempt to scuttle the innovations proposed by the President by inflating their costs.
"When Buhari found out, he was reported to be angry and ordered a purge of the ministries involved from the Director-General down.
"Twenty-two top officials were dismissed, including the budget director. In all, 184 civil servants were disciplined."

He described the act as an anomaly. He had further stated that the act of padding the budget was done by people who did not want his adminstration to succeed and called it a disappointing and embarrassing act.

In February, Buhari had while addressing the Nigerian community in Saudi Arabia, vowed that all those involved in the padding of the 2016 national budget, which led to the discrepancies in the document, would face severe punishment.

Buhari had added, "The culprits will not go unpunished. I have been a military governor, petroleum minister, military Head of State and headed the Petroleum Trust Fund.
"Never had I heard the words budget padding. Our Minister of Budget and National Planning did a great job with his team.
"The minister became almost half his size during the time, working night and day to get the budget ready, only for some people to pad it.
"What he gave us was not what was finally being debated. It is very embarrassing and disappointing. We will not allow those who did it to go unpunished."

The president has said he will continue to fight corruption and all those who misuse public funds meant for the development of the people.