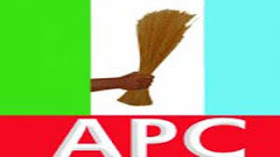 Apparently an elderly man died yesterday at one of the polling units in Edo State. The incident happened at Abico Market unit 10 ward eight in Ikpoba-Okha Local Government. Mr. Solomon Omorogbe, an agent of the All Progressives Congress reportedly slumped and died at the polling unit.
It was gathered that the 58 year-old man left his house to his polling unit early in the morning where he was to serve as a polling agent. It was further gathered that the deceased slumped shortly after casting his vote.
He was said to have been rushed to Akugbe hospital by his first son and other sympathizers, at the polling unit where he was confirmed dead by the doctor.